Holiday in Germany - a weekend out
Franconian Familyhotel Roter Ochs

In the small franconian city Forchheim, also calles the "Gateway of the Franconian Schweiz" , is the hotel Roter Ochs. An excellent convenience to get to know the area of Franken. The romantic valleys of the Franconian Schweiz, the breweries of Oberfranken, the hiking routes of the Aischgrund and the wineries are in an arm`s reach.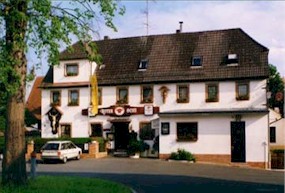 The family-owned company annex hotel, can only be described as very cosy and friendly. The massive appearance with lots of wood and the cosiness of the many woodcarvings, makes everyone feel at home straightaway.
The (by the way) magnificent Franconian kitchen has been addapted and the dishes are very variable. That all are made with love is noticable straightaway. Special is the large selection in local beer. On the menu alone there are 10 kinds of beer. Tip! If you know your host, you know that he has other kinds which are not mentioned on the menu. The winelist shows many kinds of wine that are from the region. If you think that Franconian wine is dry, you 've never tasted a "Scheurebe Spätlese" ...
Winery 'Hotel Roter Ochs'
You can learn to appreciate the many kinds of local wine on a special evening, the "kulinarische Weinplauderei". Your host himself, culinary chef Konni Scheller, serves a four course diner with the appropriate wine to go with it. The evening is special in a cosy, friendly way and you will learn a lot about wine and the area.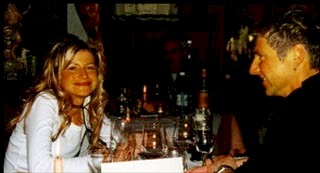 Recommendable during you stay, also is the special evening "Candle-light-dinner". During a romantic evening, which the chef himself choosing enchanting classical melodies, you can enjoy diner, music and especially eachother.
Spending the night in Hotel Roter Ochs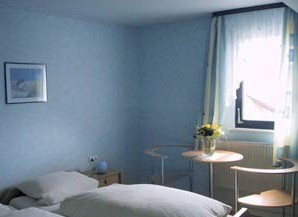 Besides an excellent kitchen, the hotel also offers hotelarrangements. From 25,-- Euro a night, you'll stay in a sober but cosy hotelroom. The arrangement can be booked including breakfast. Not buffetlike, like in a large hotel. No, the eye for detail is very high. Breakfast is served on your own set table.
Wellness program
For the guest who wants to get pampered in a special way, "der Rote Ochs" offers you the chance to book a "Wellnessprogram". There, in a relaxing environment, you can undergo a bodypeeling, a benevolent massage, or an indian earwax-ritual.
Take a break from all your daily worries?
Enjoy a long weekend or a well earned longer holiday in the franconian familyhotel Roter Ochs!