Holiday - journey through the U.S.A.
Travel report by Maud Bakx Part 2
Los Angeles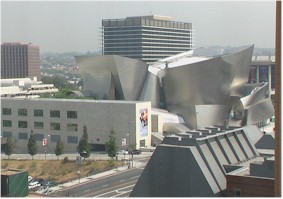 The last few days we took a rest in Los Angeles. We arrived a day early, so we had to spend one night on a campsite near Long Beach. It was very close to the harbour. The following day we had to return the camper and rent a car on the airport. We got to pick out our own SUV. We decided on one with leather upholstery etc. very fancy. We went to the Walk of Fame and there we had something to eat. After, we wanted to take a closer look at the Hollywood Sign. We could see it from Hollywood Boulevard but it took a lot more effort then we thought. Eventually we got there. Afterwards we went to, among others, Rodeo Drive and Beverly Hills. Last stop was Venice Beach where we watched the sunset. On the second day we went to Six Flags Magic Mountain. There we enjoyed ourselfs in the rollercoasters and cooled down on one of the waterslides.
On our third day in LA we went to Olvera Street. We had a great meal there. Up front we didn't know that Arnold Schwarzenegger would come there that day to give a speech, but we decided to wait for him. People from the media were everywhere! After Olvera Street we went to Nemo Street, just because I wanted to. Then we went back to our fancy hotel in Downtown LA. In the afternoon of our final day in the USA we went shopping. At about 15.00 pm. we had to be on the airport to fly back to the Netherlands.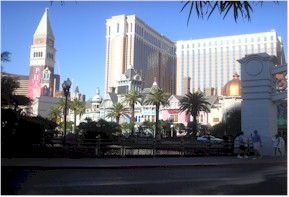 National Parks
Besides the cities we also visited several national parks. Among others we visited: Zion, Yosemite, Sequoia, Bryce Canyon and Grand Canyon. Personally, I liked Bryce Canyon and the Grand Canyon best. In Bryce Canyon we took a walk on the edge of the Canyon. We were over 2 kilometres high and we had a great view over Bryce Canyon.
We also had a great walk in the Grand Canyon (Bright Angel Trail). After every mile there were stops with restrooms and other facilities. After the first stop we turned around because the walk back would take us twice as long.
Tip: If you want to visit more than one national park it is smart to buy a Golden Eagle Pass. They are available at the entrance of every park and cost: $50. A single visit to a park with a camper is $15 and by car about $10. Conclusion: with the Golden Eagle Pass it's a lot cheaper.
Tip: If you want to take a walk in the Grand Canyon it is wise to take some salted food with you, there are not many trees on the trails.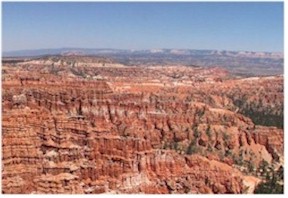 Typically American
If you tour through the USA for a few weeks you can't help but notice a few things. The trains blow their horn while riding throught town, because they are not used to trains in the city. On the highways in the larger cities there are carpoollanes. You can drive there with 2 or more people in your car. When we drove to the rentalpoint where we got the camper, we got to ride the carpool lane. If you see how many cars there where on the highway, it's no mystery where all the smog comes from. Also, if you ride a bike, you can make use of the shoulders of the highway. Often, if you travel around, you'll have to count on a long time on the road, at least two hours. We experienced a few times that, although we left early, we arrived at our campsite late at night due to traffic.
The USA is very different from the Netherlands, and really, you can't compare the two. In the Netherlands along most of the highways there are soundblocking walls and there are houses everywhere. The USA is just the opposite. Sometimes there are not even crash barriers along the road. You have wide views that last for miles. Next to the highway , at some points you find spots for photo opportunities. We made good use of them. Looking back I really think I can say: It's been the holiday of a lifetime!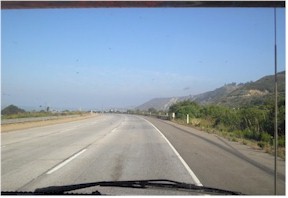 Maud, Thank you very much for your travel report.