Second home in Greece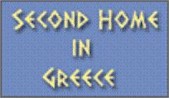 Do you ever dream about a second home abroad?
Thousands of Dutch people took this step before you and did just this. Every Second Home owner will have his or her own reasons to purchase a second home. Usually for spending holidays, as an investment or to live there after retirement.
Whatever your reasons are: your own second home can be wonderful, Your own place in a lovely spot, with a climate often nicer than the one we're used to.
Increase Second Home owners:
The expectation is that the owning of a second home will increase in the coming years. More and more people, from North- and West European countries like Norway, Germany, England and the Netherlands are interested in a second home abroad. The increased interest is shown by the number of specialized magazines and the number of people who visit the various exchanges like the Second Home exchange, which is exclusively aiming at second homes.
Traditionally, countries like France and Spain are popular when it comes to second homes. The pleasant climate and short traveltime (surely to France) play an important role in this choice. On the downside there's the high prices you have to pay there for a second home. especially in the more wanted areas like the Riviera, Dordogne or Tuscany.
Other countries:
Perhaps you'll extend your search to new countries like Greece, Turkey, the Chech Republic, Hungary, Croatia or Sweden.
In these countries it still is possible to buy a nice appartment, house or villa at an attractive price. Mainly due to the low cost of airlinetickets, countries like Greece are affordable, easy and fast to reach. Why pay a lot of money in France or Spain if you can get more worth, for less the price in other counties?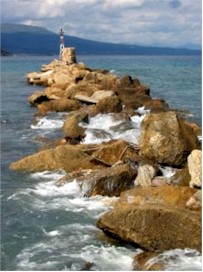 Benefit of a second home:
Investing in, and enjoying real estate is an ideal combination. Since the market is still growing (think about the Baby boom generation!) the expectancy is that the value of your possesions will keep on growing as well. The costs in the mentioned countries like Turkey and Greece, are still low, so your profit will be even higher! Plus, if you decide to let out your second home, you can generate a nice income as well. You can enjoy and benefit at the same time!
The purchase of your Second Home:
In most West European countries the buy is just like in the Netherlands. You see or search a house, through a stock broker you'll get in touch with the seller and eventually a notary will finalize all the paperwork, like the transfer and the land survey registration.
This all seems quite easy; but some buyers of a second home in France can tell you stories through which you'll immediately loose all interest.
The earlier mentioned countries like Croatia and the Chech Republic often have very difficult procedures to buy a house or a parcel of land, it's wise to get advice from someone who knows the language, laws and culture.
Overcoming difficulties
So, it is a lot more complicated to build or find your dreamhome in a far away country. There are some difficulties to overcome: Can we trust the seller, is he really the owner, is there a planning permit, is the build up to standards and what are the buildingregulations?
All these questions will come on your path and they can make you feel very insecure. But will they be a reason to let go of your dreams and your second home? Of course not!!
Trust and knowing one another
Of course it is possible to realize your dream of a second home in the right way. It is of gereatest importance to find a reliable person, people who speak your language, not perfect, but understandable. Don't just trust someone you don't know!
Rene Schwarte, manager and co-owner of SecondHomeInGreece speaks of trust, about feeling good: Buying abroad is difficult, you don't know the market, most of the time you don't speak the language well enough and you have less knowledge of the laws of the country. And then there are the cultural differences. Going on a holiday is of another league than doing business.
Further more, there's a chance that, when your are out looking for, or building a house in another country, you can't allways be there. Therefor it is necessary to have a reliable partner. Someone who knows your wishes, someone you can rely on. A partner with the same ideas.
Carefreeness
We, of SecondHomeinGreece, would like to be such a partner, for all who are interested in buying a second home in Greece. We work from the idea that a client buys, not just a luxury villa, but mainly, carefreeness.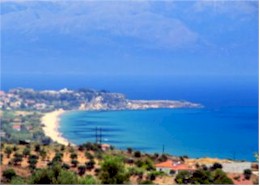 To us this carefreeness means that we offer a complete package. The house and all that goes with it. Our client does not have to worry about permits, architects, watersupply, ownership and what so ever.
Our co-owners live in the area they work, they know all the laws, the culture and they literally speak the language. We cooperate with people who we have known for years, this all for the satisfication of our clients.
Our workarea is Koroni on the Peloponnese in Greece. Koroni is beautifully sited at the Gulf of Messinia. It is a picturesque city with among others a lovely boulevard with restaurants ans terraces. From your home you'll have a wonderful view on the sea and the Koroni Bay!
Next Steps
When you are looking for a second home, no matter in what country, dont get tempted to soon by smooth talking or nice pictures.
Make sure you know what you're getting in to, try to build-up some knowledge of the rules but mainly: Do business with someone YOU trust!
Above all else, there's just one thing:
You want to enjoy your second home!!